Don't ignore your damaged walls or ceilings any longer!
Patchmasters is a drywall repair company specializing in all types of drywall repairs.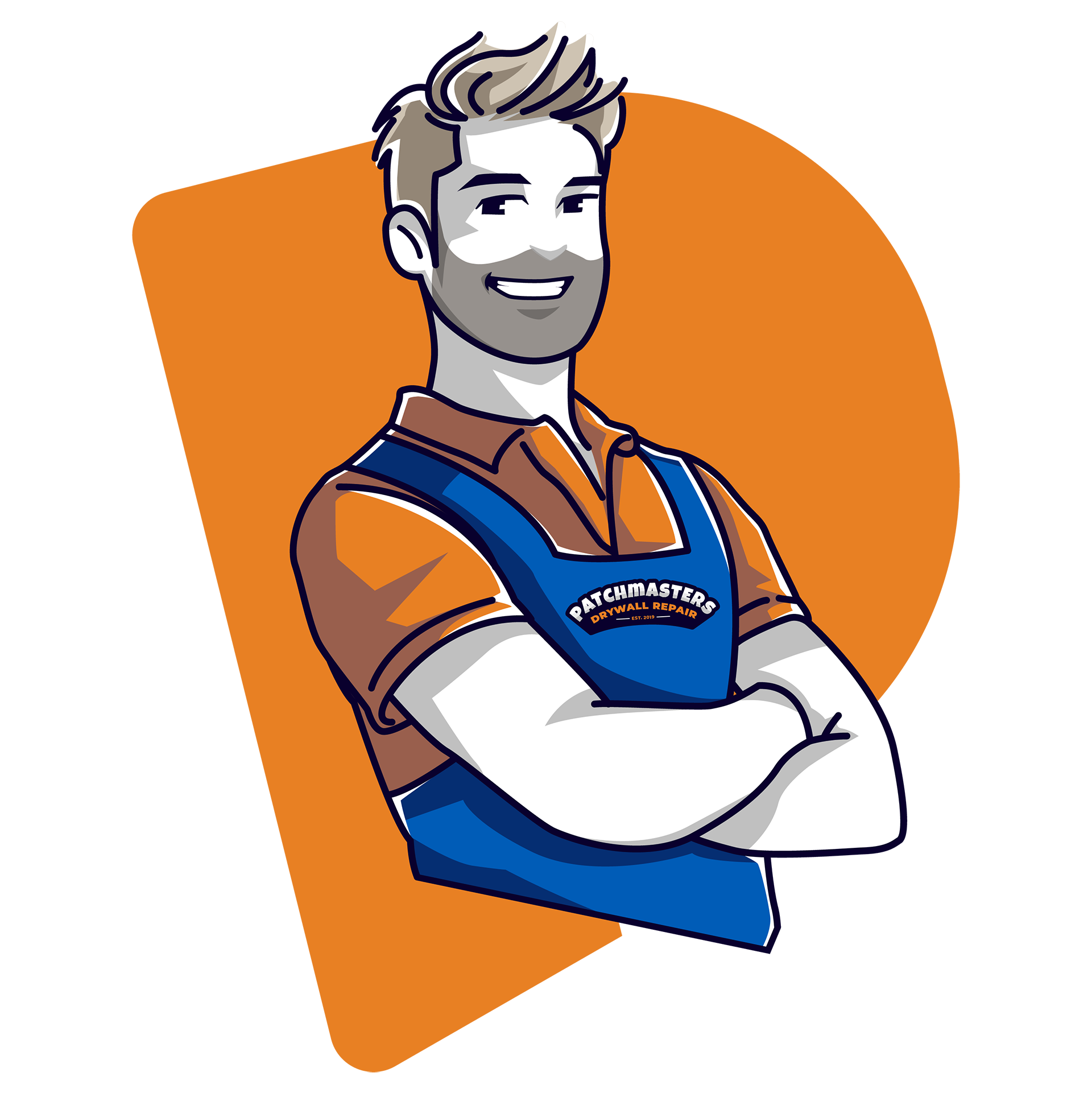 We specialize in all types of drywall repairs.
Patchmasters is a drywall repair company specializing in all types of drywall repairs. Did a leaky pipe or roof leave a gaping hole or stain in your ceiling? Is your drywall cracked or falling apart? Are you trying to ignore your outdated popcorn ceiling because you think it can't be removed? You don't have to deal with ceiling damage, unsightly water stains, or dated textured ceilings any longer. At Patchmasters we fix the damage to your ceiling or walls and make your home look new again.
We Fill a Crucial Gap in the Industry
We fill a crucial gap in the home improvement industry. Plumbers, electricians, roofers, and HVAC professionals will come into a home, do their job, and leave homeowners with gaping holes in their walls and ceilings. Homeowners and construction professionals alike are constantly looking for highly-trained experts to perform small drywall, plaster, and sheetrock repair jobs, but most contractors simply won't take on jobs that small. That's where Patch masters comes in. We take on any size repair job – no matter how big or small – and handle it with professionalism, expertise, and honesty and integrity.
 How We Started
Our History
Over the years we have seen a thing or two and been involved in almost every type of building and all types of repairs. Have you ever called a plumber to fix a leak only to be left with a huge mess and holes in your ceiling or walls? did an electrician come to fix some kind of electrical issue and leave your walls or ceilings looking like swiss cheese?
There is a better option than living with holes in your walls or ceilings. Call on Patchmasters to restore your sanity and get your beautiful home back to normal. The founder of Patchmasters drywall repairs has over 25 years of experience in the drywall industry and, has noticed a gap in the industry to help serve people with these issues. Patchmasters was created to fill that gap and, give people a viable professional option to meet their needs.
No matter how big or small your hole, ding, or dent, we will send our highly trained expert technician to fix it. We pride ourselves on restoring houses back to their original beautiful state. We are Alberta's most trusted drywall repair company. We treat your home with respect and like our own and provide our customers with the highest quality of service every time without exception.
What We Stand For
Quality
We pride ourselves on executing every job to the highest standard. Our team has filled and fixed thousands of holes over the years, and we've developed a technique that's fast and effective. The hole or damage in your wall or ceiling will be repaired so that it seamlessly blends in with the texture of the surrounding wall or ceiling. We have various optional pricing packages gold silver bronze to meet all the various needs and expectations.
With Patchmasters you won't experience that typical construction environment that-lets face it we're all trying to avoid. We respect your home and belongings and will treat them with the same care as our own. Our technicians always treat every job as if it's their very own home.
Mission/Purpose/ Civility Statements and Code of Conduct
1.
We are an honest family based business with good values and integrity and want the best for all
2.
We strive to have happy, fun, caring, empathetic, attitudes toward all people we interact with.
3.
It is with a joyful heart we can hopefully make people's day better through their experience with Patchmasters
4.
We will lead people by example and engage in listening to people's opinions and input, and be aware that things are always changing and open to trying new ideas.
5.
We will be vulnerable and tell people our stories to explain to them we are just like they are.
6.
We will put other people's needs ahead of our own and show as much grace and understanding as we can
7.
We will show people humility and respect and be humble and appreciate all people and help them understand we are with them.
Do you have any inquiries or questions?
Click the button below to contact us.